Order Online
You can order and pay for your water delivery online, 24 hours a day, 7 days a week. Our online ordering services are provided by John's Farmlet Services, so if you would like to order online, please click the link below:
johnsfarmletservices.com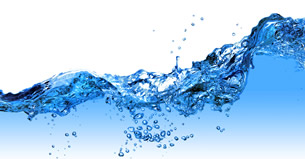 Contact Details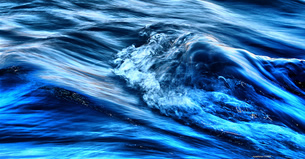 News
Covid 19 25 Mar 13:00
SAFETY NOTICE!!!

Please do not approach any of our tanker drivers in the field as they are staying isolated in order to safely continue working.
They will be sanitising all surfaces they touch including tank lids, gate latches, hydrants, fuel bowsers, keypads and so on.
We are life essential service providers through out the region its imperative we are able to continue what we do safely.
Thank you for your understanding at this tricky time.
IF IN DOUBT WASH YOUR HANDS.

Cheers John and Team.
Bookings available 6th March 2020 onwards 5 Mar 16:46
We have extra trucks on, so more bookings are available. Place an order online and receive discount. If you want to move your order forward email office@h2ocorp.co.nz with the date you would like.
Price increase 8 Oct 20:31
Sorry Folks with the double hit on fuel and the oct 1 road user charges increase we've had to increase our charges across the board sorry but its neccessary. Cheers John and team
Jobs available immediately 5 Dec 8:26
Looking for class 5 drivers for water deliveries and household water deliveries immediate start $25hr once trained
Jobs available 27 Jun 19:39
Currently recruiting tanker operators to service your community class 5 experience essential come join my team.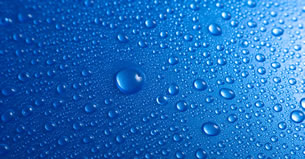 Testimonials
Hi everyone, Now that the dry season is coming to an end I'd just like to thank you all for the wonderful service you have provided over the summer months. All your deliveries to us have been on time and gone without a hitch and all your drivers have been a pleasure to deal with. And please tell John that the website is brilliant…easy to use and takes all the stress out of ordering. All the best


25/03/20 by Duncan Pardon




To Johns Farmlet Services, Thanks for the awesome water delivery service over the demanding dry summer we're had since December, from Wayne & Raewyn Jones Beachlands 🙂🙂🙂


19/03/20 by Wayne




Matt P.S. Thank you, and keep up the amazing work you and your team are doing!! :)


26/02/20 by Matt




Just a quick thank you so so much for water! The lovely chap who delivered was just great. All done quickly, efficiently and easily. Very grateful to you all. Cheers Chris


24/02/20 by Chris




Many thanks for your hard work to ensure the much needed delivery on Saturday. Your team certainly had yet another challenging day, but your man delivered our water at 6.30pm after a long day and he still had a final deliverery to make when he left us! We really appreciate your team's commitment which has not gone unnoticed. Have a great day! Liz


24/02/20 by Liz




Thanks John and team for your excellent service over the past 7 & 1/2 years. I'm sure Grant has mentioned that we are on the move to Kinloch. Have a very merry Xmas and all the best for 2018. Kind regards, Grant and Shelley from 11 Liberty Crescent PS we've enjoyed all your recent emails - good for you!


17/12/17 by Grant Eveleigh




Appreciate the honesty, merry Xmas to you and the team!


17/12/17 by Elise McGale




You guys do an amazing job. Merry Christmas!!


17/12/17 by Angela Chitty




Good on you John - you are a legend. Keeping it real mate ! Kind Regards Lloyd


17/12/17 by Lloyd




Good on you John, your emails/article are/is spot on -we all (some more than others) need a stir-up now and again...happy Festivus to you and yours. Regards, Lew.


17/12/17 by Reminders




Just a quick reply to express our gratitude that you were able to bring our order forward - we know what pressure you are under and are really appreciative of your efforts. Have just placed another order now and hopefully we'll get some rain between now and then to keep us all happy. Merry Christmas to you and the team Clare & Peter 104 Second View


17/12/17 by Legends




Hi John and team, Sorry to hear some people have been giving you and your staff a hard time. Just wanted to let you know we appreciate the great service we have always had from you guys. And hope you all have a really Merry Christmas. Kind Regards, Kathleen O'Neill 027 518 0674 Palladium Homes PO Box 58604 Botany Auckland 2163


13/12/17 by Outstanding Service Provider.




Thanks for excellent service cheers


17/02/16 by Russell Lowe




Thanks for the excellent job have paid the invoice see you next time


17/06/15 by D W Gleeson




Hi John, Thank you for the great prompt service. Best regards Howard


12/03/15 by Howard King




Good Afternoon John We ordered water on Friday morning to be delivered to our home at Glenbrook Rd on the Saturday. Just thought I would write and tell you about the driver Shane. Shane was fantastic. He turned up earlier Saturday afternoon, the truck was clean(always a good look when you are dealing with public) He was efficient, cheerful and nothing was a problem. We will definitely buy water from your company again Kind Regards Brenda McHugh Glenn Richardson.


27/01/15 by Glenn and Brenda




: Hi john and team, we formerly of 229 Maretai Drive then also 9 Carlton Cres have built and moved to Pokeno now. We thankyou for all your great deliveries, efficiency and customer info and contact. You definitely are the best on the Coast by a longshot. We now have a large filter and on Waikato supply. Best wishes in your successful business. Ivy and Don Ross


18/01/15 by Don & Ivy




Always well pleased with your service and good advice. Really appreciate being kept informed about local council demands etc.


25/09/12 by Shirley




Hi John Please could you email an invoice for the water you delivered the roofers will reimburse me for it thanks. Great service thankyou Cheers john


11/09/12 by John & Shona




We had a delivery of wood from John and are rapt. Thanks John for the great service. 17/08/2012


16/08/12 by John




We would like to recommend John's Farmlet Services for Firewood. We have always found that the ordering of all your services, effortless and effective. Delivery is efficient and prompt. The quality of the wood, is excellent. It is of a good size and nice and dry.


13/08/12 by Sandra




Great guy to deal with, fast and easy service...


24/07/12 by Craig




awesome split dry firewood great service


30/06/12 by john




The service is great and the firewood well cut, dry and burns well


15/06/12 by Jacquie